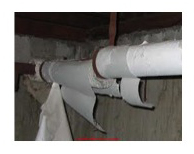 Airborne chemicals (VOCs) can't be seen, and most can't be detected by smell. Growing mold often stays hidden behind walls or carpeting. The fact is, indoor air is 12 to 14 times more polluted than outdoor air. And that can mean trouble if you are pregnant, have young children, or suffer from asthma or respiratory illness. Only an air test can confirm whether there is an air quality problem in your dream house. Only a Home Air Check™ professional can tell you what's causing the problem so that it can be resolved.
What are VOCs?
Volatile Organic Compounds, or VOCs, are chemicals that are emitted as gases from solids or liquids and easily evaporated into the air at room temperature. Concentrations of these chemicals can be up to 100 times higher indoors than outdoors. Thousands of products, many that we use every day, or are exposed to every day, emit VOCs into the air while they are being used, and, to some degree, even when they are stored. These products include:
Paints & varnishes
Moth balls
Solvents
Building materials
Pesticides
Gasoline
Fuel oil
Cooking oils, etc.
Cleaning supplies
Carpeting
Wallpaper
Vinyl flooring
Copiers & printers
Upholstery & fabrics
Glues & adhesives
Permanent markers
Craft materials
Cosmetics
Hair care products
Air fresheners
Disinfectants
Furniture (pressed wood)
Vehicle exhaust
Tobacco smoke


While all VOCs have the potential to be harmful, there are a few common VOCs that can be particularly dangerous, and are emitted from a number of products in our homes. These common VOCs are formaldehyde, benzene, and phenol, and are classified as Hazardous Air Pollutants (HAPs) by the U.S. Environmental Protection Agency (EPA).
Asbestos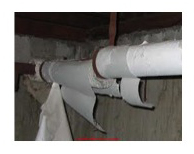 Safety Tech, Inc. can assist our clients in identification, assessment, management and abatement of Asbestos Containing Building Materials (ACBM). We have the experience required to identify and address each client's specific circumstances and/or each project's unique requirements and specifications, respect budget and time constraints, address personnel related issues, and comply with applicable Federal, State and Local Rules and Regulations.